Fleischerheim German Shepherds
America's Most Trusted & Experienced German Shepherd Breeder and Importer for over

55

Years
Older Retired Male Trained Protection German Shepherds For Sale
We offer high quality retired from breeding Older Female German Shepherds to loving families.

Scroll Down For Reviews From Proud Adoption "Parents"

Occasionally retired Schutzhund trained German Shepherd Males are available to Good Homes at reasonable prices from $5,000 and up. All have excellent temperament with very good protection for a family (including Children)

Reviews from Our Adoption Friends:
A message from Felix Rodriguez <farrod63@hotmail.com> dated September 10, 2020
Subject: Exyt

Hi Bill,
This is Arturo Rodriguez, from McAllen, Exyt's owner. Exyt is awesome, i'm very happy with him, he is always with me everywhere and very protective.

Arturo
Texas
December 2019
Fernando von der Nadine, IPO3

Fernando and Jeff Manning at Fernando's new home with Patty in CO along with Fernando's 8 new family members. Congratulations to Jeff for his successful introductions.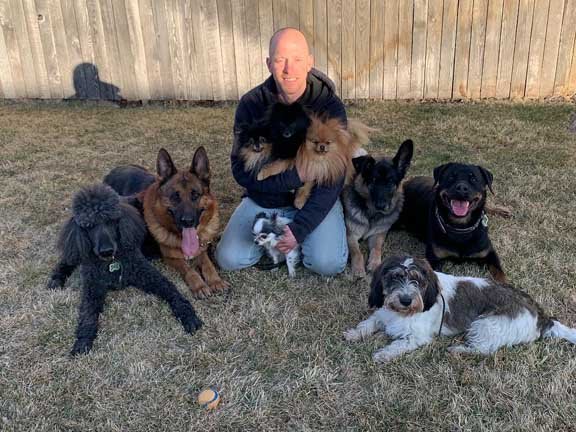 "Fleischerheim" in Retirement
Shipping Throughout the United States