Bjay vom Turkenkopf
WB, BH, IGP1, a
DOB: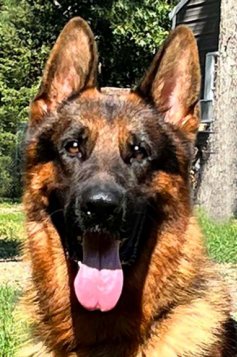 About Bjay:
Great Grandson to VA1 Gary vom Huhnegrab IPO3 Kkl 1a (#1 German Shepherd in the WORLD!) and a pedigree full of "KorKlasse" parents and grandparents, Bjay has a very strong Pedigree behind him and is one of the finest tempered IGP1 Certified dogs we have experienced. He is an absolutely beautiful dog with striking Black and Red coloring, calm demeanor perfect for a family with young children, and excels in his Protection work. Obedience is spot on and he loves to play when outside and engaged. He is very settled in a home setting and content to lay at his owners side. Bjay has been family raised amongst other animals so should be good with existing pets in a family. Truly an exceptional IGP1 German Shepherd that will adapt well to and protect his future home.
Father:
V Digger vom Goldschmiedsborn IGP3, Kkl 1a (VA11 Mars von Aurelius IPO2, Kkl 1a and V Chira von der Burg Reichenstein IPO1, Kkl 1a son)
Mother:
V Nicki vom Türkenkopf IGP1, Kkl 1a (VA Natz vom Team Hühnegrab IPO3, Kkl 1a and V Elli vom Türkenkopf IPO1, Kkl 1a daughter; World Sieger VA1 Gary vom Hühnegrab IPO3, Kkl 1a granddaughter)
Full Pedigree . . .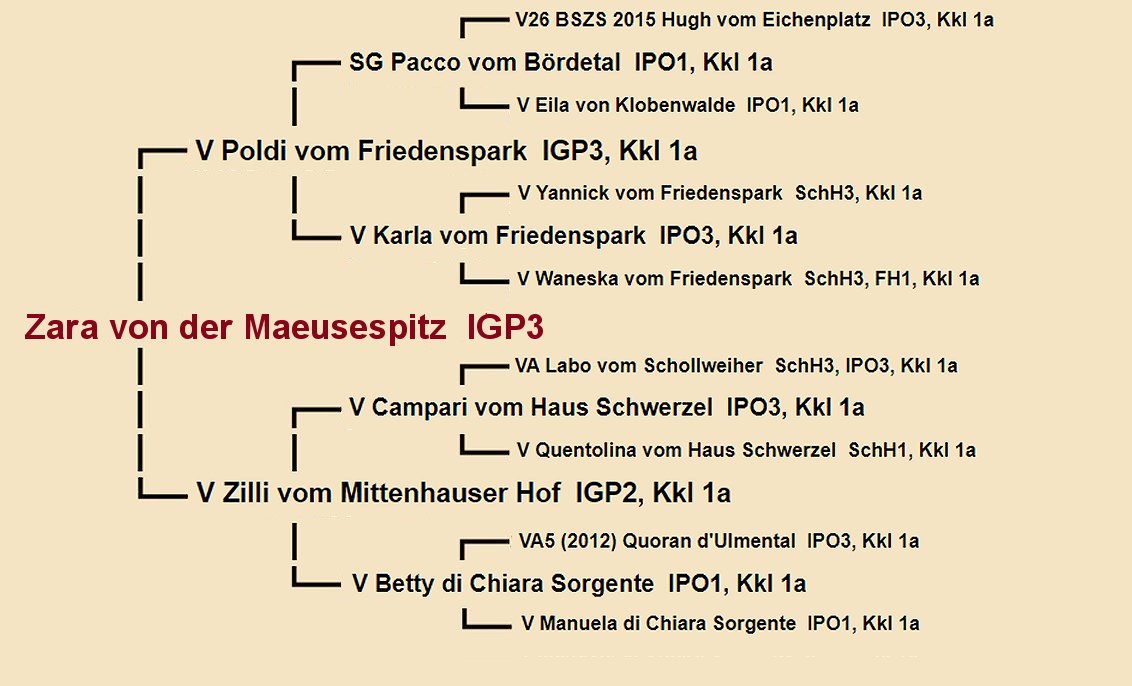 Click here to see our Female Schutzhund IPO / IGP Certified Protection Trained German Shepherds for sale
Our Record Speaks For Itself