Fleischerheim German Shepherds
The Most Trusted Name in German Shepherds for over
58

Years
Imported Schutzhund Trained German Shepherd Protection Dogs For Sale
Loving Companions ... Loyal Protection
BEAUTY, TEMPERAMENT & INTELLIGENCE FOR FAMILY FRIENDLY SECURITY
OUR WORLD RENOWN CERTIFIED IGP PROTECTION TRAINED GERMAN SHEPHERDS FOR SALE ARE IDEALLY SUITED TO PROTECT ADULTS AS WELL AS FAMILIES WITH CHILDREN.
HOW SAFE IS YOUR FAMILY?
Buy Your Special Schutzhund Trained German Shepherd with Confidence from America's Leading Sieger and Working Dog Importer and Breeder.
OUR IMPORTED GERMAN CHAMPION VA & V SIRED PINK PAPER BLACK & RED GERMAN SHEPHERD TRAINED PROTECTION DOGS FOR SALE ARE BRED PRIMARILY TO BE LOYAL FAMILY COMPANIONS WITH SUPERIOR PROTECTIVE INSTINCTS.
Before You Invest, Select for the Absolute Best.
New Best Friend Important Consideration Checklist:
Direct All World Renown top producing German Bloodlines
Four (4) Generations certified hips and elbows
Four (4) Generation temperament, intelligence, protection and working ability (trainability) certifications
Our very special German Shepherd Trained Protection Dogs For Sale in accordance with these very high standards with 58 years of experience.
OUR MISSION
Our passion during the past 58 years has been to promote the highest quality standards for German Shepherd Imports. We import the World's Best German Sieger (Champion) Schutzhund / IGP Trained German Shepherd Dogs, Our elite Trained German Shepherds serve our clients as faithful German Shepherd Personal Protection Dogs and loving family Security Dogs. Some are Sieger Show competitors.

YOUR BENIFITS
Both parents of all German Shepherd Dogs born and registered in Germany MUST have certified hips and elbows and pass temperament tests (ZAP), basic obedience and traffic sureness (BH), and performance tests (IGP 1, 2, or 3 in Tracking, Obedience & Protection) to demonstrate a high level of courage, intelligence and trainability. All of our elite German Shepherd Protection Trained Dogs have these credentials for sound minds in sound bodies.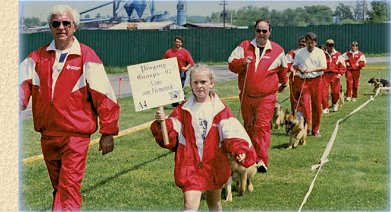 WHY WE'RE BETTER
Our years of regular travel to Germany has resulted in valued experience and friendships with many of Germany's most knowledgeable and legendary German Shepherd Breeders and Trainers. We have the unique opportunity to Import many of the World's top producing dogs. No other German Shepherd Breeder, Importer or Trainer in America is as experienced and successful with Sieger Line and Working Line German Shepherds. The difference is QUALITY.

Our Record of World Renowned
German Shepherds Speaks for Itself
Notable German Shepherd Dogs We Have Imported or Bred from Imports
2007- Universal SIEGER VA1 Bazi von der Urbecke SchH3
2006 - Bundesieger & WUSV Champion Caro vom Morfelder SchH3
2001 & 2002 - World SIEGER Grand Champion VA1 Yasko vom Farbenspiel SchH3
Continuing to bring to America the best German Shepherds available in the world.

The importance of our World Class German Breeding is the resultant superior health (including hips and elbows) temperament and trainability of our German Shepherds For Sale. Fleischerhiem German Shepherds make great reliable personal protection dogs, Schutzhund/IGP competition dogs and wonderful family security dogs.
Fleischerheim is the importer of the #1 German Shepherds in the World - 2x World Sieger Yasko vom Farbenspiel, World Siegerin Kora vom Bierstadter Hof, World Youth Sieger Rapi Supra, the 2006 German Bundessieger and WUSV World Sieger Caro vom Morfelder SchH3 and 2009 Universal Sieger Bazi von der Urbecke.

Our top producer in Fleischerheim's Stud Force for many years has been the #17 Young Male in the World SG17 BSZS 2013 Tim vom Fidelius IPO3, Kkl 1a. Tim is a direct decendant of Germany's elite double World Siegers Remo vom Fichtenschlag and Yasko vom Farbenspiel as well as Youth Sieger Hill vom Farbenspiel and VA3 Dux de Cuatro Flores.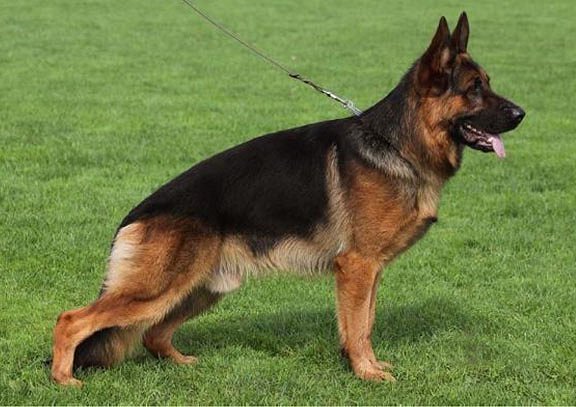 #17 World Young Dog 2013 Tim vom Fidelius IPO3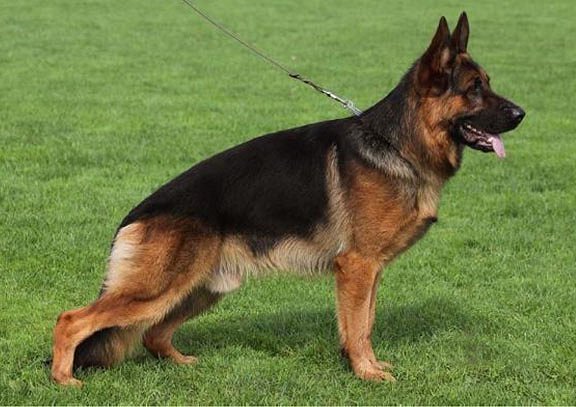 2x World Sieger Remo vom Fichtenschlag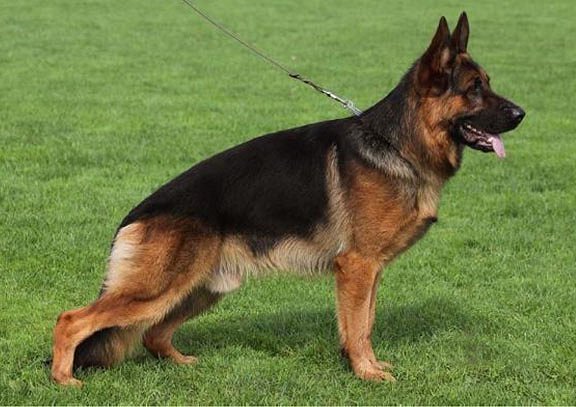 2x World Sieger Yasko von Farbenspiel
The top producing Quenn son 2X VA1(CN) Furbo degli Achei SchH3, IPO2 produced VA Leo von der Zenteich IPO3 and great-grandfather of V40 BSZS Ivo vom St.Michaels-Berg IGP3 is the grandfather of our prominent World Class German Shepherd stud dog, V24 BSZS Jimmy vom St.Michaels-Berg IGP3.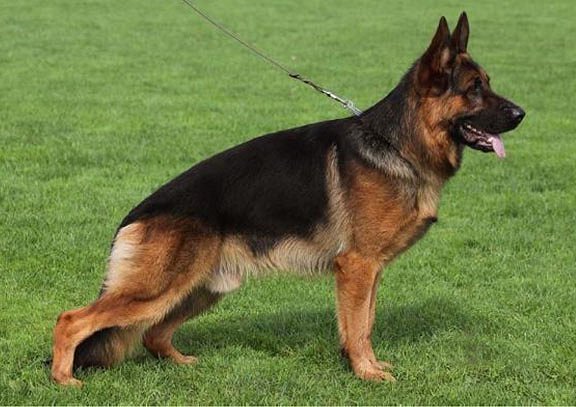 V40 BSZS Ivo vom St.Michaels-Berg IGP3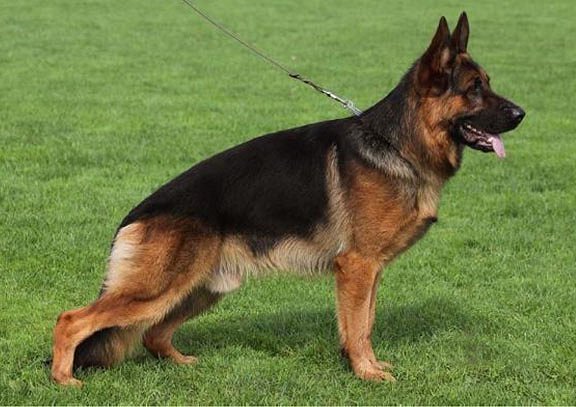 Vize Sieger VA2 Quenn von Loher Weg SchH3, IPO3, FH1
Private Van Home Delivery in 48 States
Follow Fleischerheim on Social Media
Sitemap