V Sergio von Bad-Boll SchH3, Kkl 1a
DOB: July 17, 2000
Large, strong, very typey and expressive very masculine with strong head, high withers, firm back and very good position and length of croup. Very good front and rear angulation, well balanced chest proportions correct front. He is true coming and going with very good reach and powerful rear drive. Sure temperament, TSB pronounced; Does Out.
Special Merits: Very masculine and in very good proportions structured male with very good overall firmness.
Breeding Recommendations: For improving the type, expression and the masculinity.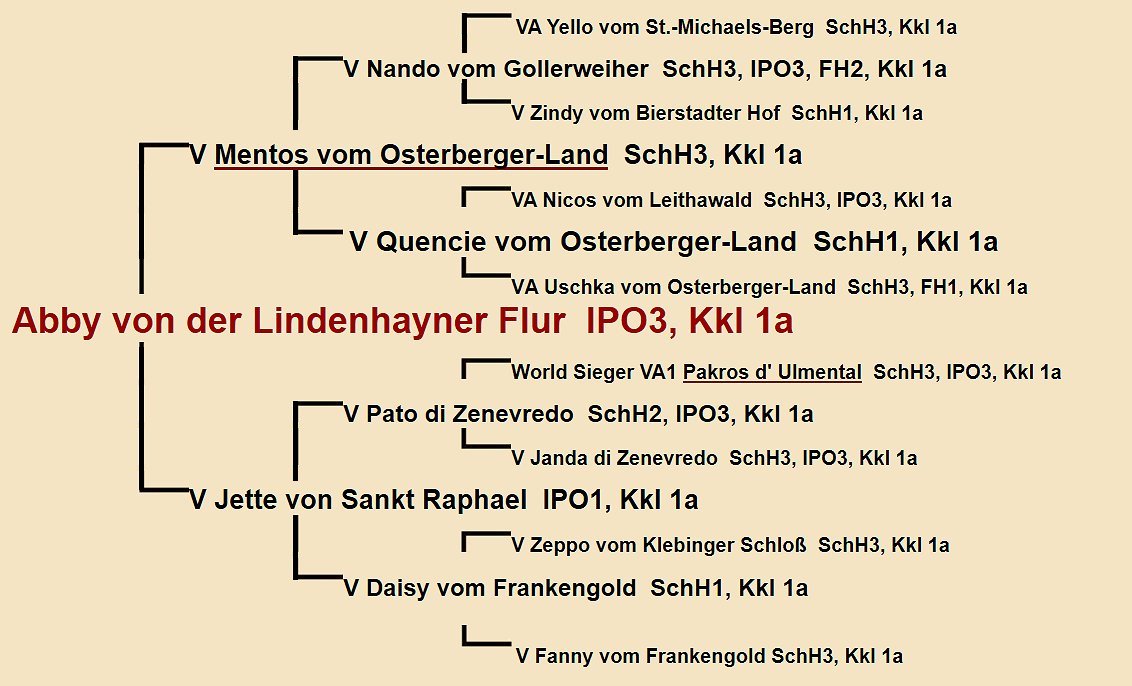 NOTE: Underlined GSDs above have a pedigree available in our Gallery