Yasko von der Magistrale IGP3 Kkl 1a
DOB: July 24, 2016
.
Father:
VA Watson vom Thermodos IPO3, Kkl 1a
Mother:
Wicked von der Magistrale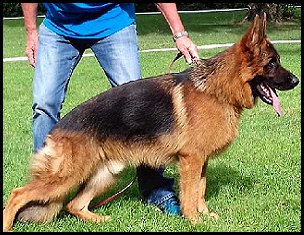 Breed Survey (Körschein)
Large, strong and substantial, strong head, high withers, firm back, sloping croup, good front angulation and very good rear angulation, balanced chest proportions, straight (correct) front, true coming and going, strong spacious gait. Confident temperament, pronounced protection ability.

94 POINTS IN IGP3 PROTECTION
VERY SPECIAL FAMILY DOG
EXCELLENT TEMPERAMENT
WITH VERY HIGH PROTECTION
CERTIFICATION SCORES.
Superb Companion and Protection Skills. Currently with a family in Tennessee
Full Pedigree . . .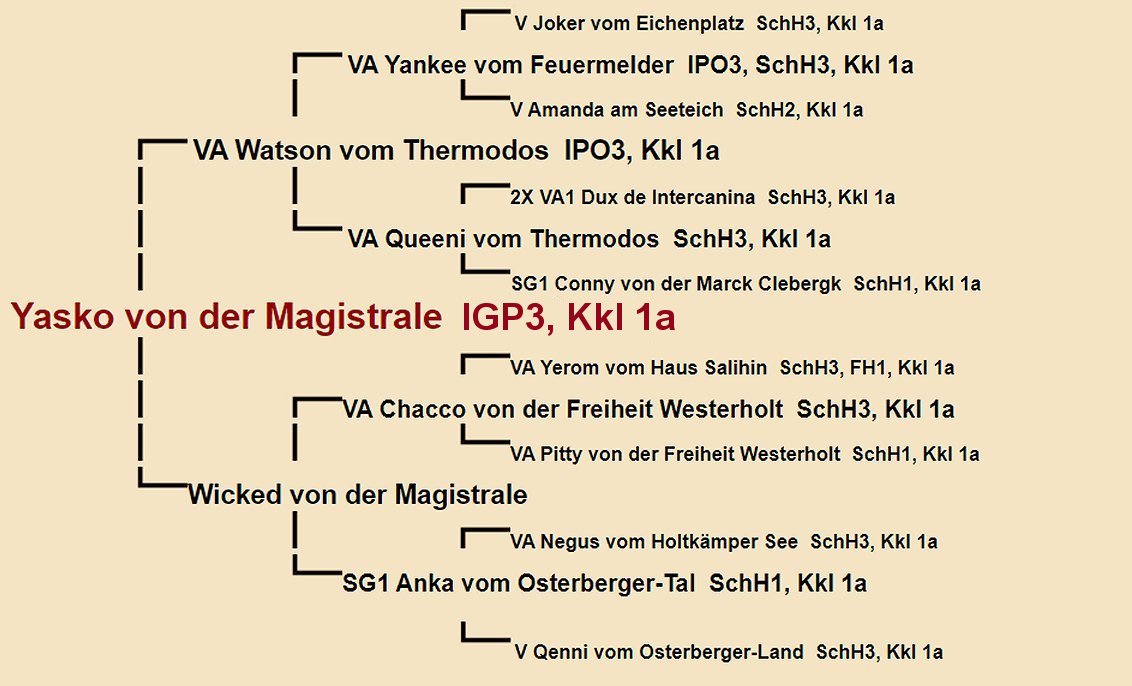 Click here to see our Female Schutzhund IPO / IGP Certified Protection Trained German Shepherds for sale
Our Record Speaks For Itself