Fleischerheim German Shepherds
America's Most Trusted & Experienced German Shepherd Breeder and Importer for over

55

Years
Older Female German Shepherd Puppies For Sale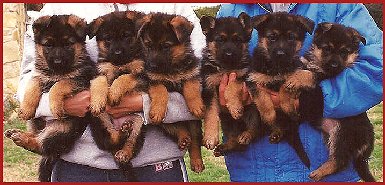 BUY YOUR QUALITY GERMAN SHEPHERD OLDER FEMALE PUPPY WITH CONFIDENCE FROM THE LEADING GERMAN SHEPHERD BREEDER.

WE OFFER LOVELY WORLD CLASS GERMAN SHEPHERD OLDER FEMALE PUPPIES FOR SALE THAT ARE WELL SOCIALIZED.
They are beautiful Outstanding Show Quality GSD females that make Superb Companion/Protection German Shepherd Puppies for Families! Many Older German Shepherd Females are very special "pick of the litter" puppies.
Click here for our German Shepherd Puppies for Sale
Click here for our Young Adult Female GSDs for Sale

Phone Bill Fleischer 916-791-9175
Training Available

DOB: November 1, 2020 2 Top Females Available
Click on Photos to Enlarge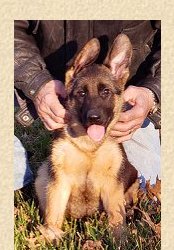 Ultimate Female
Xinie


DOB: October 26, 2020 2 Top Females Available
Click on Photos to Enlarge

DOB: October 26, 2020 2 Top Females Available
Click on Photos to Enlarge

DOB: March 11, 2021 1 Top Female Available
Click on Photos to Enlarge

DOB: March 13, 2021 2 Top Females Available
Click on Photos to Enlarge

DOB: April 23, 2021 2 Top Females Available
Click on Photos to Enlarge
Van Delivery Throughout the United States